Thrilled to be in ICON Magazine Germany. My thanks to Heike Blummer for a great conversation.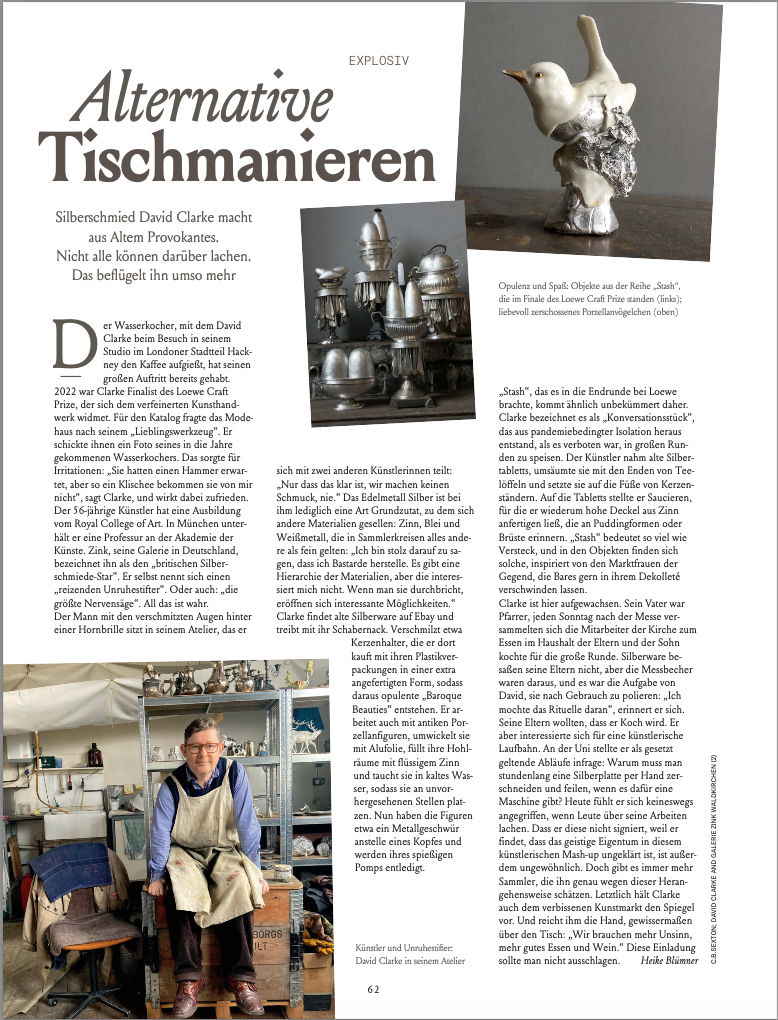 It's such a joy to have new people visit the workshop, to talk, question and handle work, ideas and thinking. A curious mind is a joy to witness unpacking and considering how and why objects are made. Plenty of coffee was needed for a chilly March afternoon.
Maybe I'm old-fashioned however, I still enjoy a bit of print. there's something about the physical turning of pages and discovering what's coming next. It's so much better than scrolling!