During my education, I have been very fortunate to have had excellent tutors who at times offered me the opportunity and encouragement to experiment and think left-field.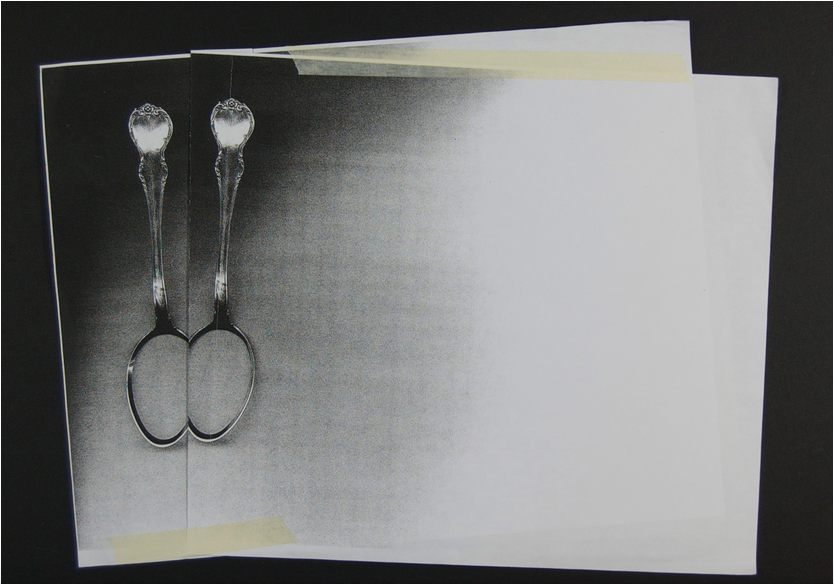 Art college can be a brilliant environment to test, learn and develop. Personally, drawing was NEVER my strength, whether it was life drawing, technical or illustrative. 
But, I drew and drew and drew. Mark-making was the answer for me, alongside a good dose of photography. This was my way of communicating 2 dimensionally. And honestly, if I ever need to draw, I still love the back of an envelope the most.
I cannot remember where I fell head over heels for the photocopier –  so fast, efficient, yet so underrated and under-utilised. It is often tucked away in the corner of the library or office, whirring away as it pumps out its A4 sized copy, after copy, after copy. Close to analogue with its manual paper feeder. 
So perfect for scanning 3-D objects and transforming them into 2-D representations; fold, move, blur. It's even possible to work on the copy itself, then recopy it. Only a photocopier can add that shadowy matt inky finish. The trusty Xerox photocopier is indeed a classic Clarke piece of kit, a tool explored and valued as a substitute for that dreaded bright white intimidating sketchbook. 
I think it's time for a new photocopy project! 
Watch this space…