Every year I aim to have workshop time not devoted to making works for clients, commissions or galleries. However, I have learnt that playtime is essential. Space to freely experiment, try out and appreciate 'failure'- whatever that is. I had a wonderful day in December with a large saucepan of wax. This week that play is developing into something very pleasing, with the very simple act of dipping: (the way a candle is made) I do the same with the silverplate objects. The formal manmade forms took over by the organic, almost like stalactites…….to be continued…….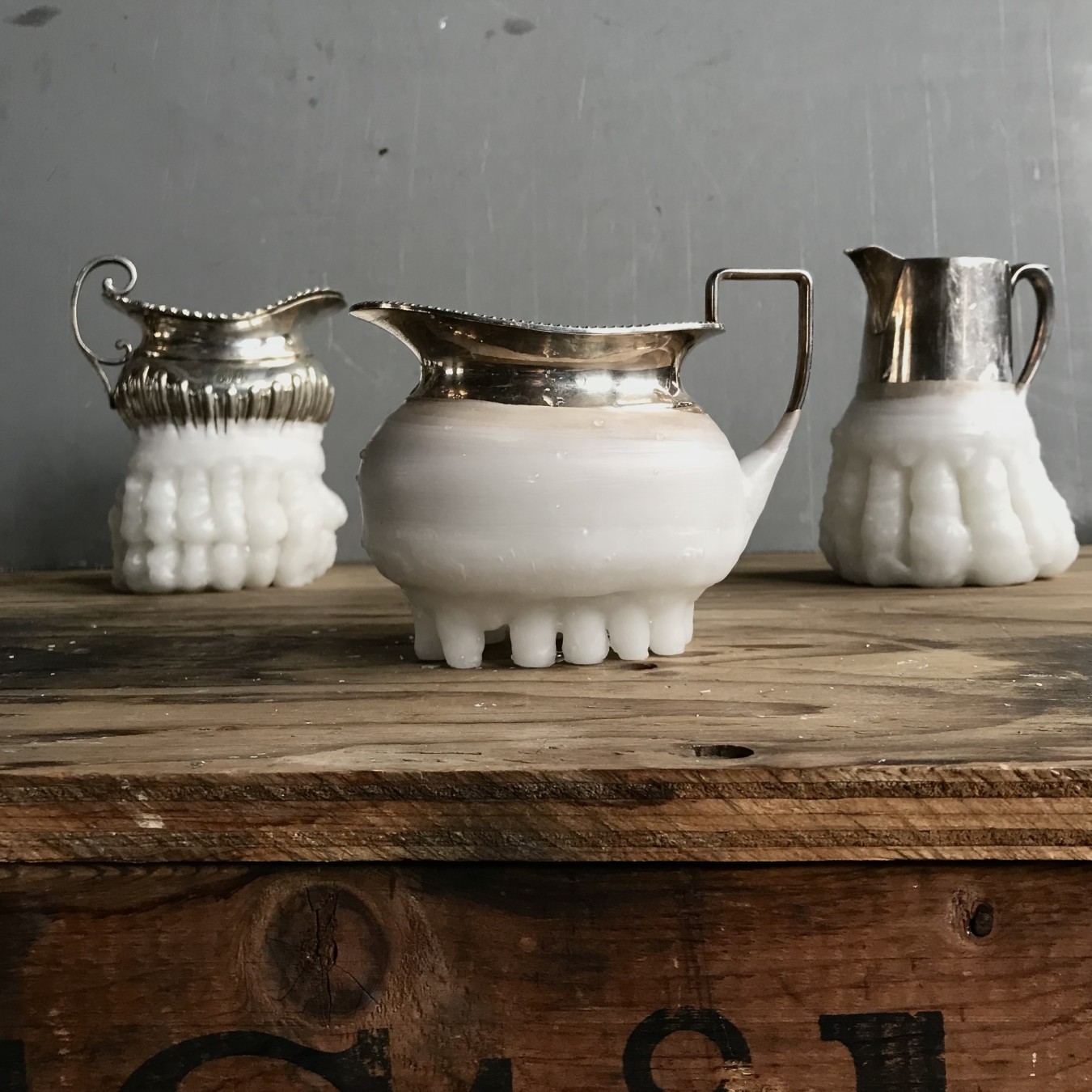 Dipped silver plate objects in leftover candle wax.
Last thought; building play into my practice opens up new thinking, experience, methods and techniques. As adults, we lose the right or give the time to play. It's honestly the best.